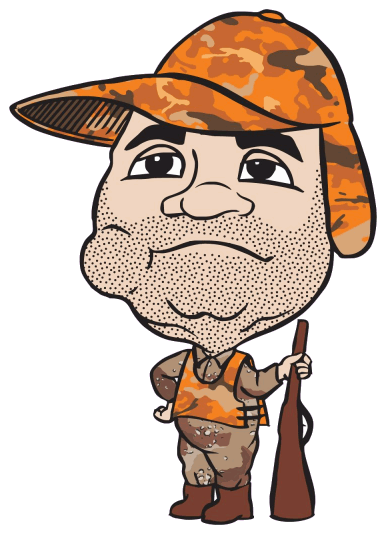 Big Boy:
Johnny Carson's "Floyd R. Turbo - American" character and cartoon rooster Foghorn Leghorn were the inspiration for our loveable lummox. From his trusty hunting rifle to his garish camo couture, Beechnut chaw, and 2 day growth, Big Boy is pure country. Boy-I-say-boy: look at him when he talks to you!
Click here to visit Big Boy's ringtone page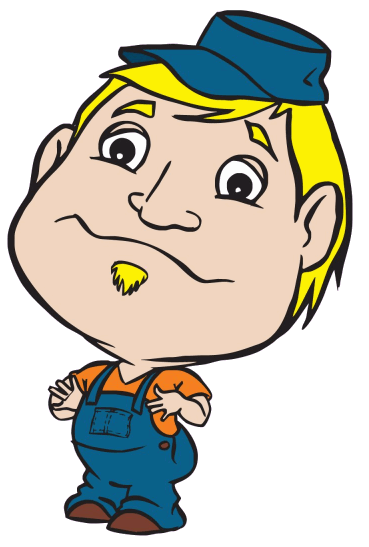 Billy Bob:
Jonathan Winters' "Clovis," a coverall clad clodhopper, inspired Billy Bob. With his bill cap atop that hayseed hair, he's a tractor ridin', critter keepin', whiny voiced wit, versed on all topics (read: a redneck version of Mark Twain)!
Click here to visit Billy Bob's ringtone page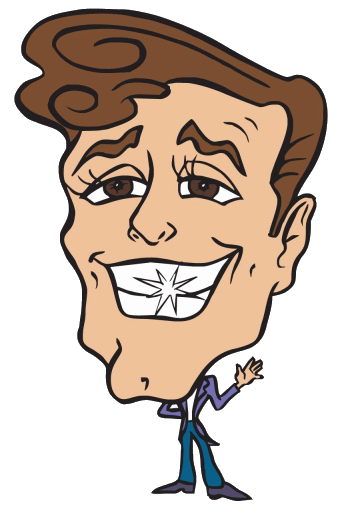 Carl Cool:
He's so...genuine...he just cracks himself up, ha, ha, ha. I conjured our plastic pal from memories of fellow announcers during my broadcasting years. From bonded teeth and blinding smile, to lacquered locks and LOVE of self, Carl's a true legend in his own mind!
Click here to visit Carl Cool's ringtone page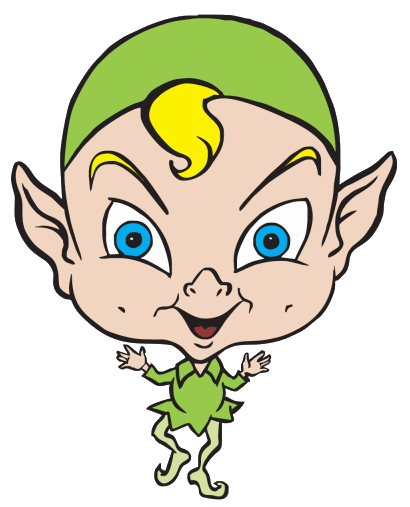 Ernie Elf:
I mean, we gotta have a one-liner-barking, sarcastic little twerp in there somewhere, don't we? The
Ern-meister
is a true elf, but with some very down to earth qualities. Yeah, he can blow pixie dust on ya, and travel through time, but he also gets hacked off at "vertically challenged" jokes!
Click here to visit Ernie Elf's ringtone page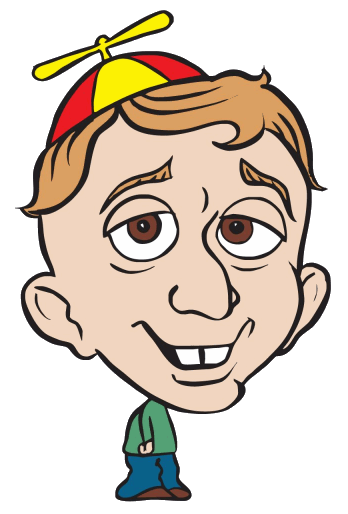 Goofy Gus:
Walt Disney's "Goofy" is the voice here, uk yuk. Even with his Alfred E. Newman buck teeth, Gus isn't as big a "numb nuts" as he appears.....O.K., maybe he is, but don't let his spinning beanie propeller fool ya. He's capable of some pretty profound, uh, er.....all right - he's a MORON!
Click here to visit Goofy Gus' ringtone page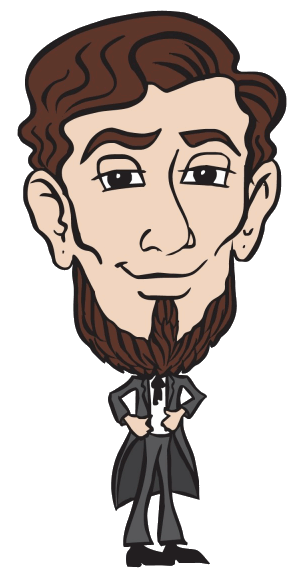 Honest Abe:
Statesman, educator, orator, spin doctor - and teller of only white lies, Abe is actually somewhat hip; dig his ringtone "Statesman Shuffle". To that, add equal parts presidential pomposity, political power, and pig wrestling prowess. The result - one very cool dude, er, honest!
Click here to visit Honest Abe's ringtone page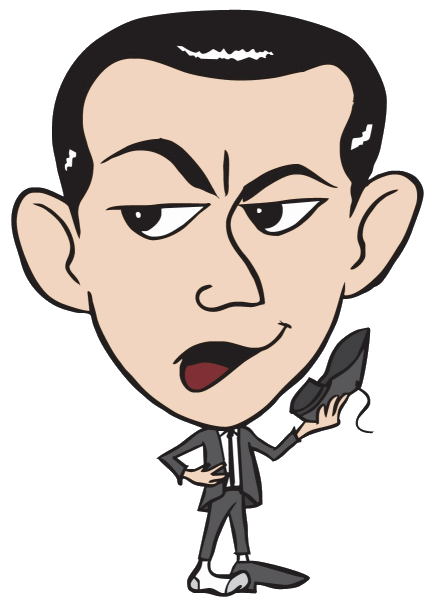 Maxwell Sharp:
Would you believe he's as cool a super spy as he imagines? O.K., how about a fading sleuth with a bad "toup", who's important only to you, your kids, your buddies, and OutOfTheBlueAudio.com? Either way, he's straight out of the 60s. Plus, the comely Agent 99 thinks he's sexy!
Click here to visit Maxwell Sharp's ringtone page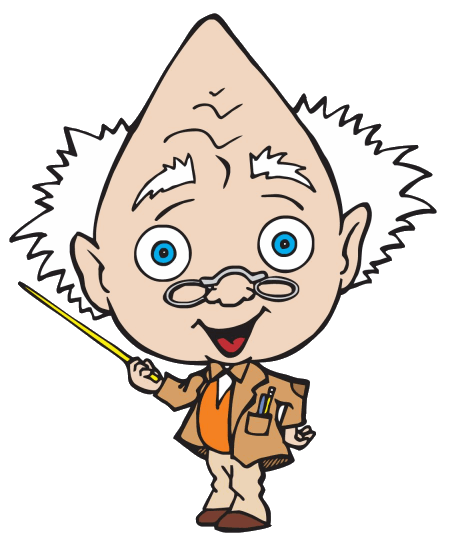 Professor Pinhead:
The pince nez, pontificating prof is more interested in hearing himself speak correctly than educating anyone. His voice is inspired by venerable comic Wally Cox and Johnny Carson's "
Art Fern
", the tea time movie host. You'll do well to stay on his good side; the professor wields a mean pointer!
Click here to visit Professor Pinhead's ringtone page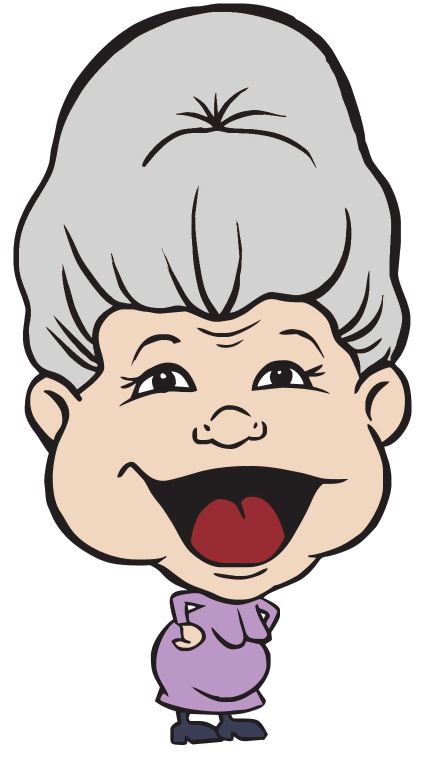 Gabby Granny:
With the voice of Jonathan Winters' lecherous old Maude Frickert, Gabby's a hip hop, be bop Granny. She makes her great grandchild coo, she dances with a broom and does the slide; she's just a righteous old broad. Warning to males of any age: Do NOT turn your back on her (or your front)!
Click here to visit Gabby Granny's ringtone page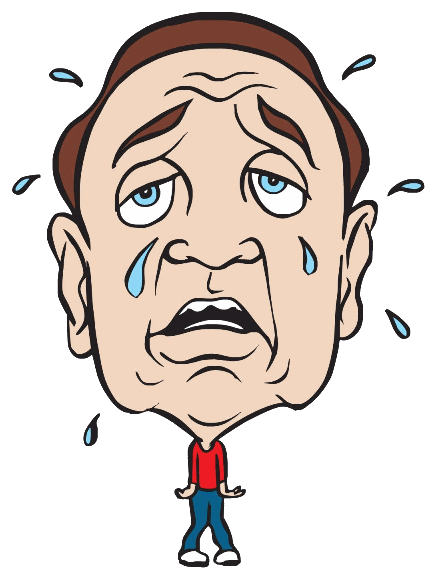 Sad Sack:
His quivering voice inspired by Barney Fife, our nervous wreck sees everything as a calamity. Panic laced crying fits are produced by ordinary events, from dentist visits to balky-starting autos. Sad Sack's not a glass-half-full kind of guy. He's not even a glass-half-empty guy. He's just a neurotic klutz!
Click here to visit Sad Sack's ringtone page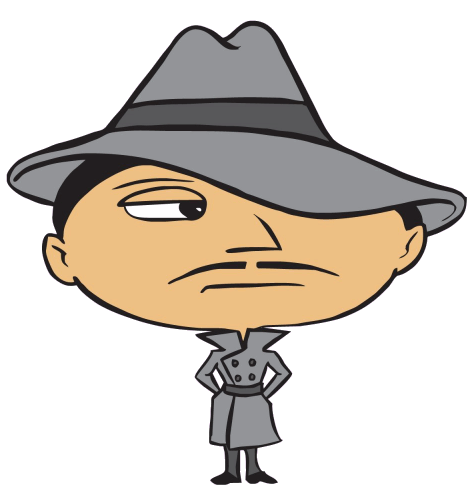 Sneaky Pete:
We've all known someone like him, heh, heh. With a voice like Bevis (or Butthead), Sneaky Pete never met a shady deal he didn't like. He's got some legitimate moves like the Sneaky Shuffle, but this germ would rather sell you a hot watch than find the money on the sidewalk!
Click here to visit Sneaky Pete's ringtone page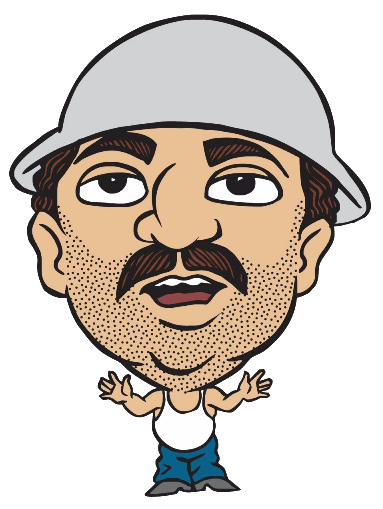 Vinny:
Ah yes, that beer swilling, sports watching, jack of all trades! Fresh out of Hoboken, Vinny can fix your pipes or saw your 2 by 4. You've seen him at games - the guy with the hard hat rigged with beer cans on either side, connected to tubes going into his ears! C'mon, yous guys - dis is da real deal!
Click here to visit Vinny's ringtone page